4 Unmissable Dives in Gili Trawangan
Gili Trawangan boasts a wealth of excellent dive sites. However, if you are only staying for a short time there are 4 dive sites that you really should not miss. Below the good people at Gangga Divers give a rundown on what to expect from their top 4.
Shark Point
Shark point is probably the most popular dive in the Gili Islands. It's suitable for all levels. Even if you're getting your PADI Scuba Diver or PADI Open Water Diver certifications with Gangga Divers, this might be one of your dives.
Shark point is located to the northwest of Gili Trawangan. It slopes off into the Lombok Strait to over 50 metres. At 5 metres there are always sea turtles feasting on the seagrass. Heading down over the ridges, schools of jacks and trevally glide by. Of course, you are almost guaranteed to spot a few black or white-tipped reef sharks as well. After all, this site isn't called Shark Point for nothing.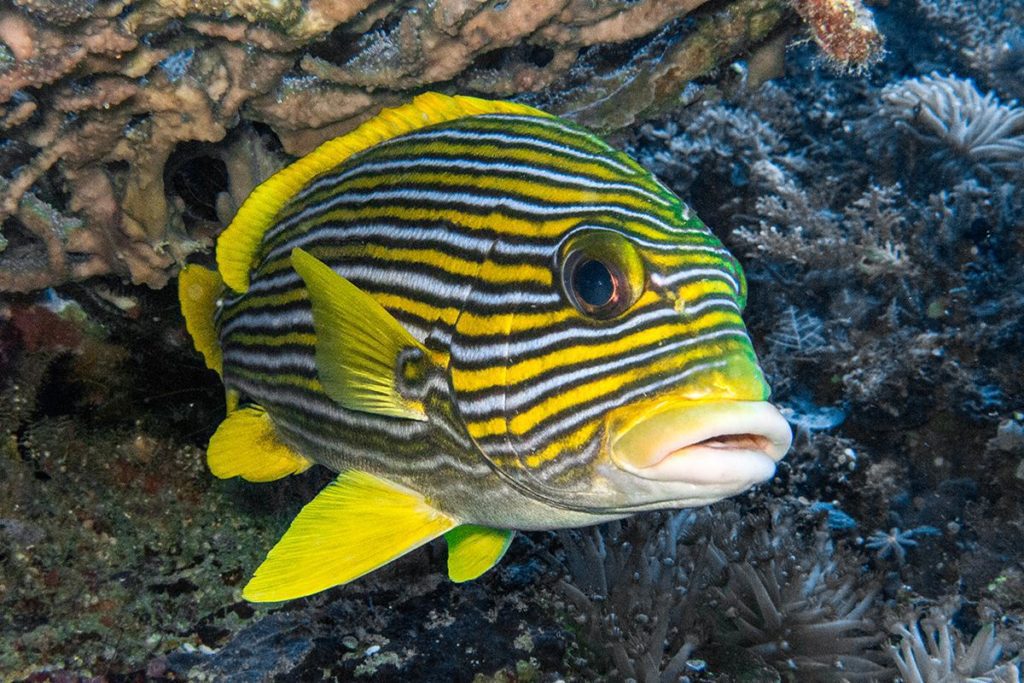 Another dive suitable for all levels is Sunset Reef to the southwest of Gili Trawangan. This reef gently slopes down to 24 metres but there is plenty to see at around 10 metres.
Hard and soft corals make the perfect home for sweetlips, snapper, and turtles. As this is also a cleaning station, manta rays are occasionally spotted stopping for a quick tidy up.
Turtle Heaven
A short boat trip from Gangga Divers at Villa Almarik is Turtle Heaven. This dive is to the north-east of Gili Meno, the next-door neighbour of Gili Trawangan.
As its name suggests, this is the perfect habitat for the Green and Hawksbill turtles that call the Gilis home. An abundance of hard and soft corals cover a pinnacle that drops from around 10 metres to 30 metres. For newer divers, there is as much to see in the shallower parts of this dive as the deeper areas.
You'll also find man-made structures here as part of a coral regeneration project. These attract tons of marine species and are very interesting to dive around.
Halik
Back to the northwest side of Gili Trawangan you'll find Halik. This is an impressive dive site with gorgonian fans and massive barrel sponges. The gentle current here is ideal for drift diving. As you drift, you'll see lionfish, large numbers of anemonefish, schools of snapper and giant trevally. You may even see eagle rays and black or white-tipped reef sharks. If you're lucky enough to dive here during a full moon, bump head parrotfish school in huge numbers can be seen.
Any level of diver can dive at Halik as the reef starts at just around 6 metres. For more advanced divers, the site drops to around 40 metres, where there are coral ridges and canyons.
As you can see, you don't need tons of time to experience great dives in Gili Trawangan. There are plenty of amazing sites to choose from just a few minutes from Villa Almarik. You also don't have to be an advanced diver to get to the best sites. These 4 are some of the best in the islands and are totally accessible to beginner divers.
Photo Credit: Villa Almarik/Gangga Diver