Explore the Breathtaking Fam Islands of Raja Ampat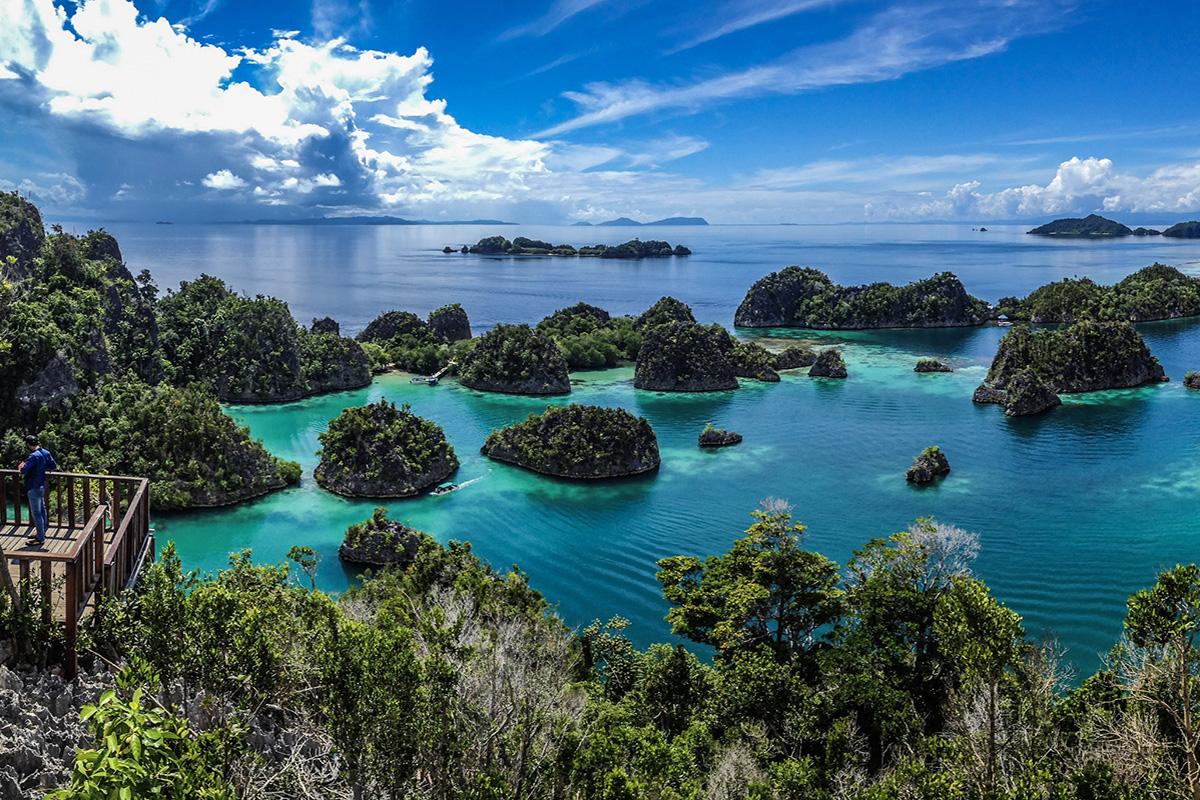 Raja Ampat has no shortage of amazing dive sites and the Fam Islands have not only been blessed with stunning underwater scenery, but the views above the waterline are also pretty spectacular.
Gangga Divers at Papua Paradise Eco Resort doesn't always hit the most well known spots, but sometimes the most popular sites really are unmissable. Kepulauan Fam, or the Fam Islands are a group of islands northwest of Batanta Island, in the straits between Waigeo and Batanta.
It will take around 90 minutes by boat from Papua Paradise, so diving in this area is usually part of a full day trip from the resort. Read on to learn more about the dives you can enjoy around the Fam Islands.
Melissa's Garden
Arguably the most famous dive site in Raja Ampat, Melissa's Garden is a dream dive for many people. You'll find a flat-topped, oval-shaped coral reef with intensly coloured corals, sponges and crinoids. The sandy bottom is at around 25 metres, which means you should have your PADI Advanced Open Water Diver certificate to dive here.
If you are an underwater photography enthusiast there is endless macro life to capture with your camera. Pygmy seahorses and a wide variety of nudibranchs are especially wonderful to photograph at Melissa's Garden.
Batu Rufas
Breathtakingly beautiful from above and below, Batu Rufas is another favorite Fam Islands dive. This is a towering limestone formation fringed by coral reef and a lagoon inside. There is a steep wall covered with soft and hard corals, sea fans and giant barrel sponges. Drift diving here is like watching a beautiful carousel of colours gliding by.
Batu Rufas is relatively shallow, with a maximum depth of around 20 metres. The incredibly biodiversity is right there, easily accessible but totally unspoiled.
Anita's Garden
Anita's Garden may not be quite as famous as Melissa's, but it is stunning nonetheless. If you like to dive amongst schools of beautiful fish and look out for some unique marine life, this is the spot for you. Angelfish, ghost pipefish, mushroom coral pipefish, and wobbegong sharks are often found here.
Fam Slope
Another shallow dive, with an average of around only 9 metres, Fam Slope is an excellent 'easy' dive. It's possible to dive to around 16 metres at Fam Slope, but there is plenty to see closer to the surface. The corals are very rich and with a gentle current you can easily enjoy the wonderful biodiversity. Cuttlefish, angelfish, and plenty of brightly coloured reef fish can be seen amongst the pristine corals and fans on this slope. Dive Like a Pro: What you need to know about cold water diving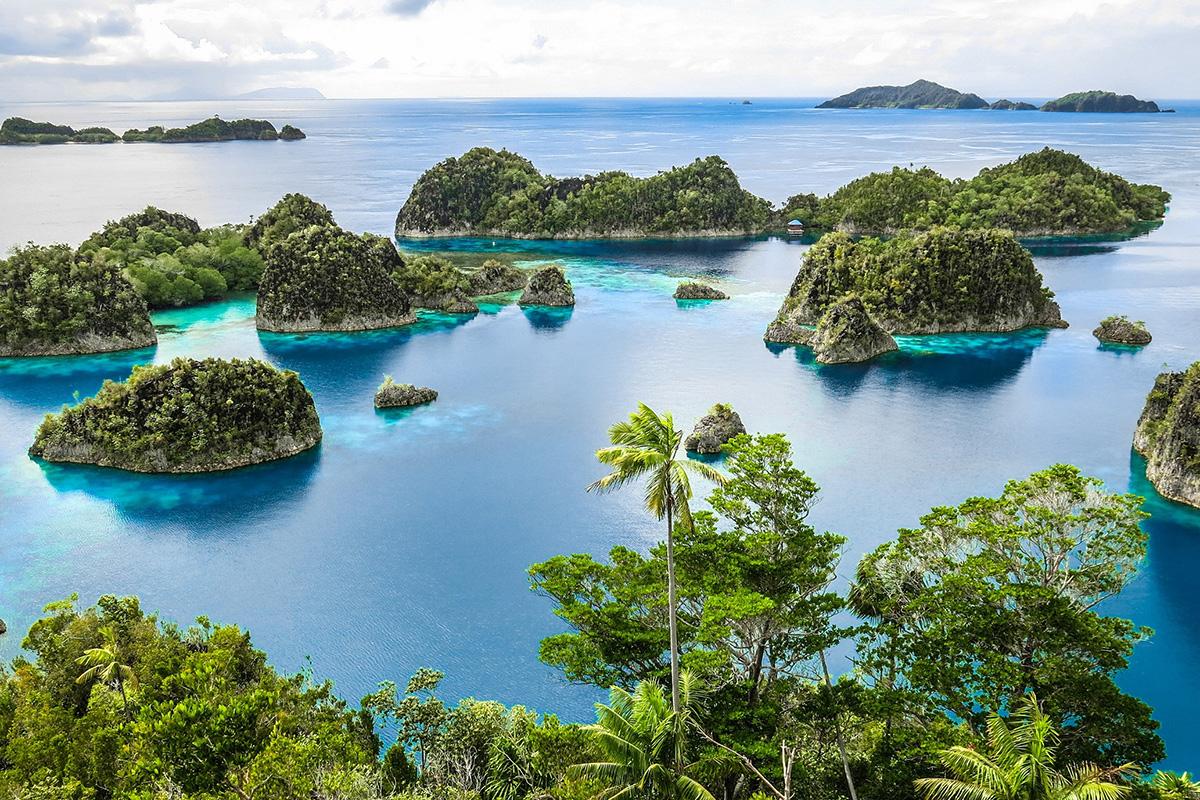 If you'd like to know more about what a whole day at the Fam Islands can be like, read Spend a Day at The Fam Islands in Raja Ampat. You have to see the views above the water to believe them and below the surface is equally as breathtaking. It's one of our most popular diving trips and never disappoints.
Photo Credit: Gangga Divers at Papua Paradise Eco Resort