How did you get started in underwater photography?
I was born with a regulator in my mouth and a camera in my hand. My dad was a SCUBA instructor and shot underwater as a hobby. I was certified when I was 16 but was diving many years before that.
What came first – diving or photography?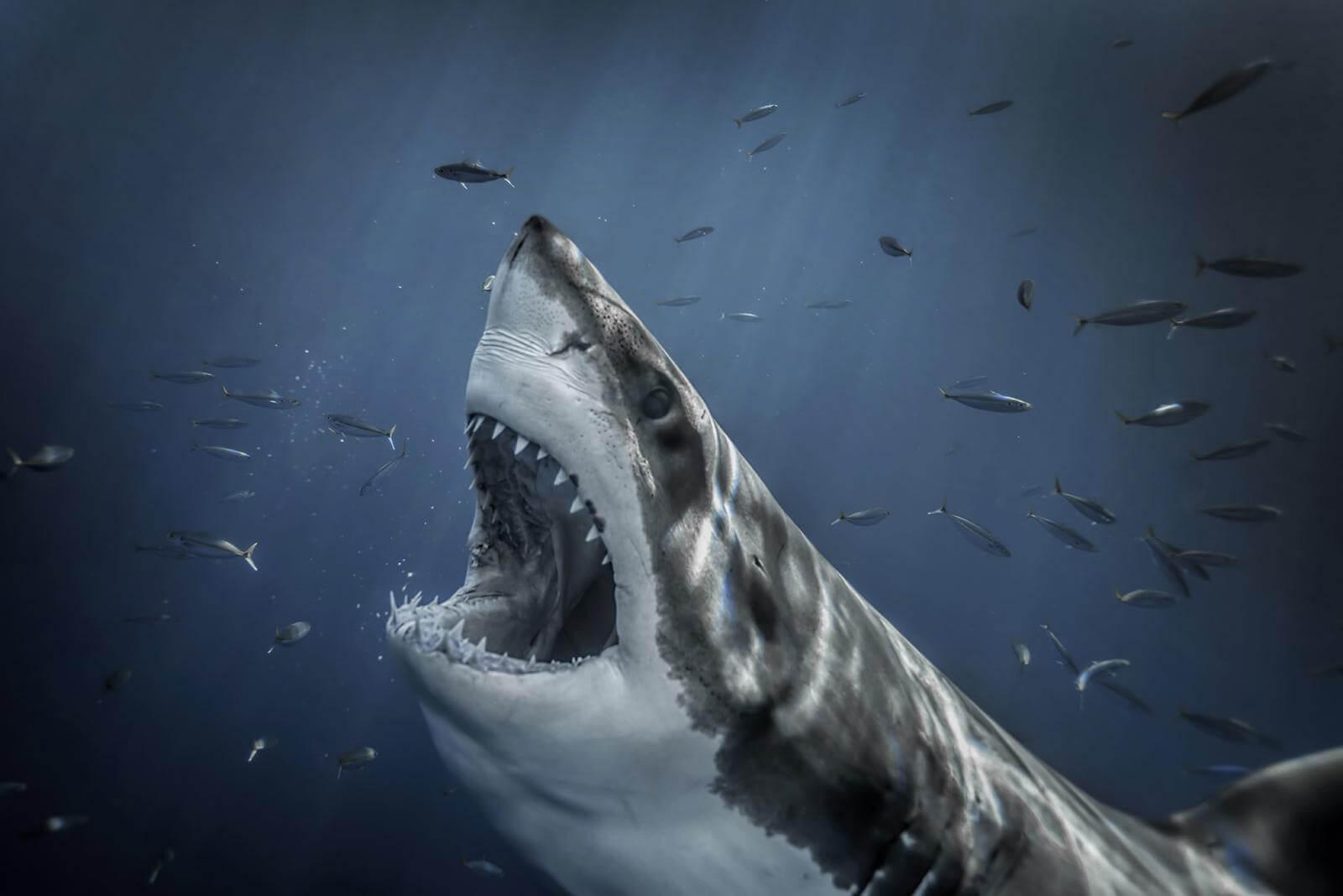 They pretty much go hand in hand.
What's in your underwater photography kitbag?
A Nikon D850, 16mm,14-24mm and an Ikelite housing with dual DS 161 strobes.
Favourite location for diving and underwater photography?
That's a tough one. Wherever I am at the moment is my favourite place to be for underwater photography. I can always find an interesting subject to shoot. I love the great whites in Guadalupe, humpbacks in Tonga, hammerheads, tigers, lemons and dolphins in the Bahamas, humpbacks and mantas in Socorro and crocodiles in Cuba.
Most challenging dive?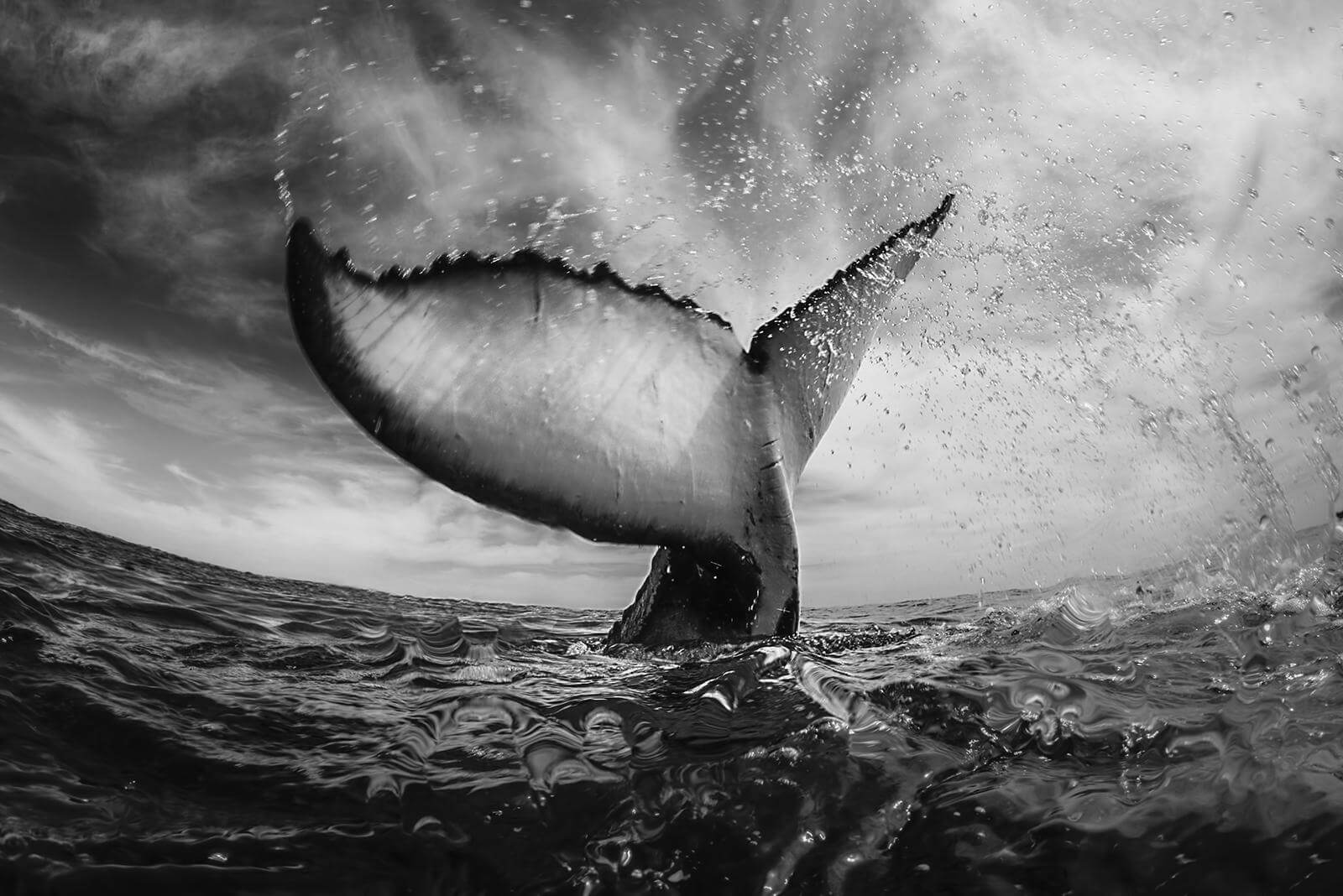 To date, I would have to say the most challenging so far was Socorro due to the depths and strong currents.
Who are your diving inspirations?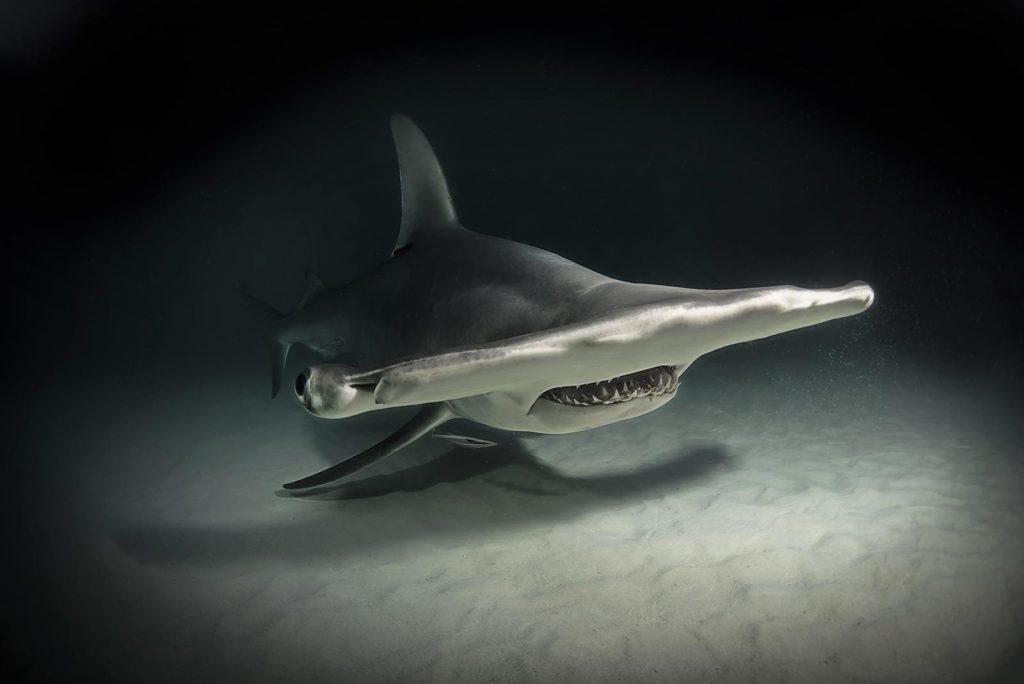 Firstly, I'd have to give credit to my dad for introducing me to diving. I wouldn't be doing it if it wasn't for him. He was a pioneer in the industry. He bought his first set of dive gear from the Sears catalogue and taught himself how to dive. And of course, another big inspiration who was everyone's favourite – Jacques Cousteau. I grew up watching him on TV and still have my set of The Ocean World of Jacques Cousteau books.
Which underwater locations or species are still on your photography wish list?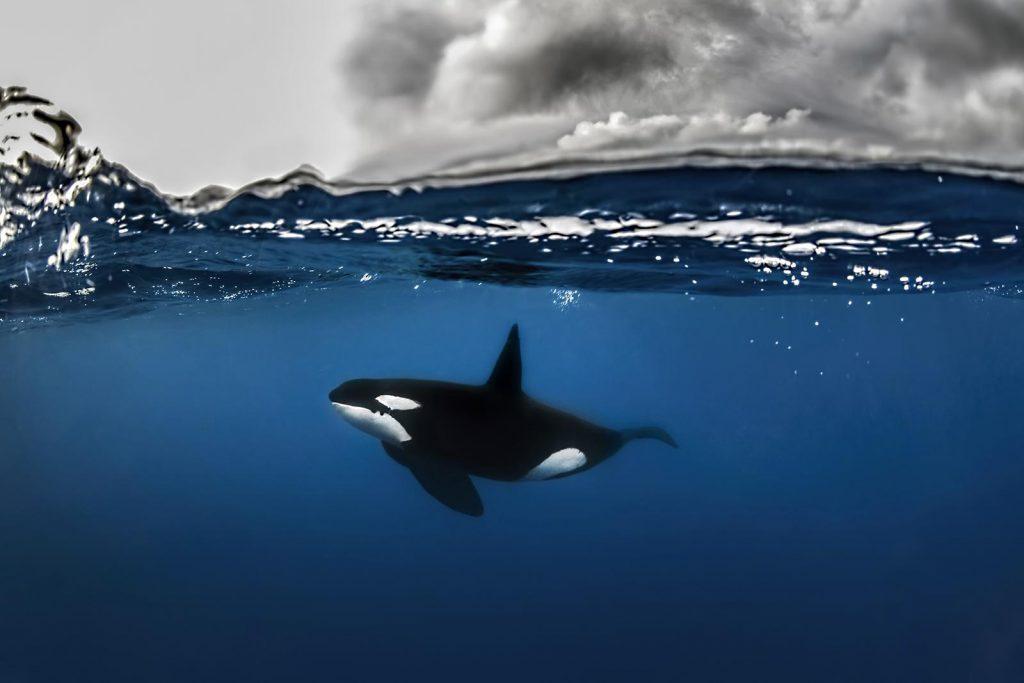 My list of locations and species is always growing. At the top of my current list are orcas in Norway, wall of sharks in Fakarava, giant Pacific octopus, and The Galapagos Islands to see schooling hammers.
What advice do you wish you'd had as a novice underwater photographer?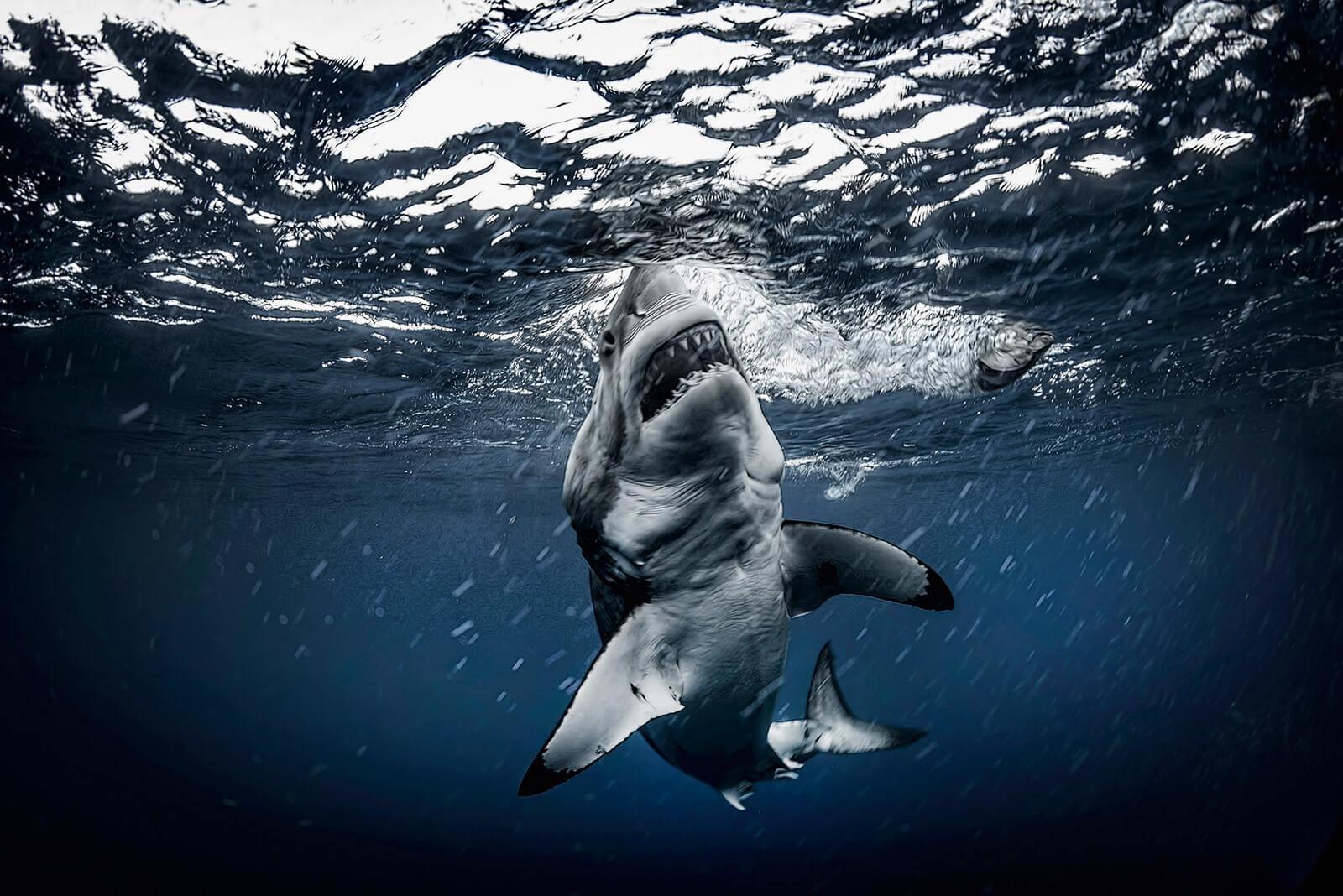 I don't really have an answer for this. Photography just comes naturally to me. The one aspect that I struggle a little with because I don't do much of it is macro. Lighting tiny critters with snooted light is quite the challenge.
Hairiest moment when shooting underwater?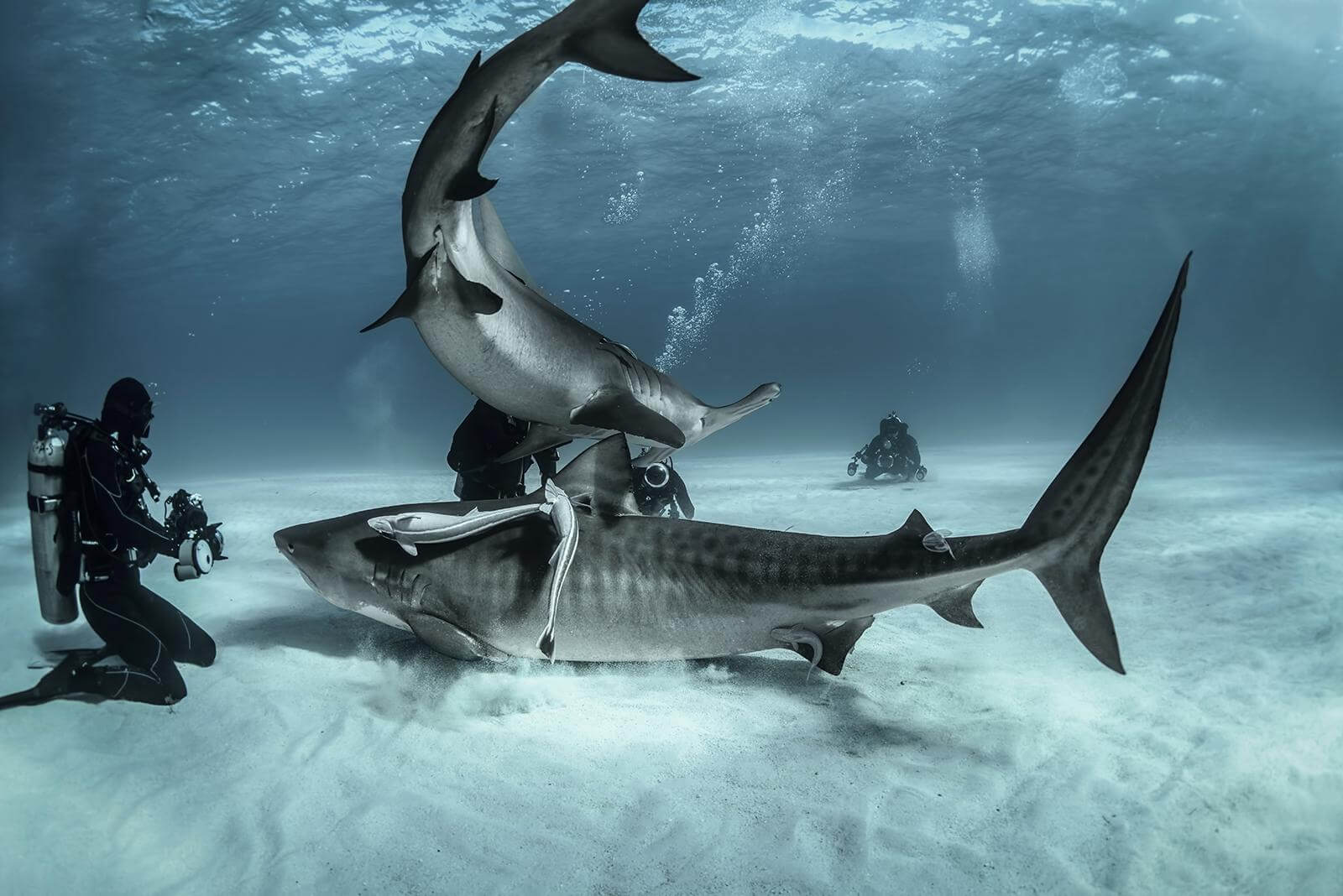 Fortunately, I haven't had too many moments unless you count the time a tiger shark came up behind me with its mouth wide open. Fortunately my dive partner saw it coming and kindly diverted it away.
What is your most memorable dive and why?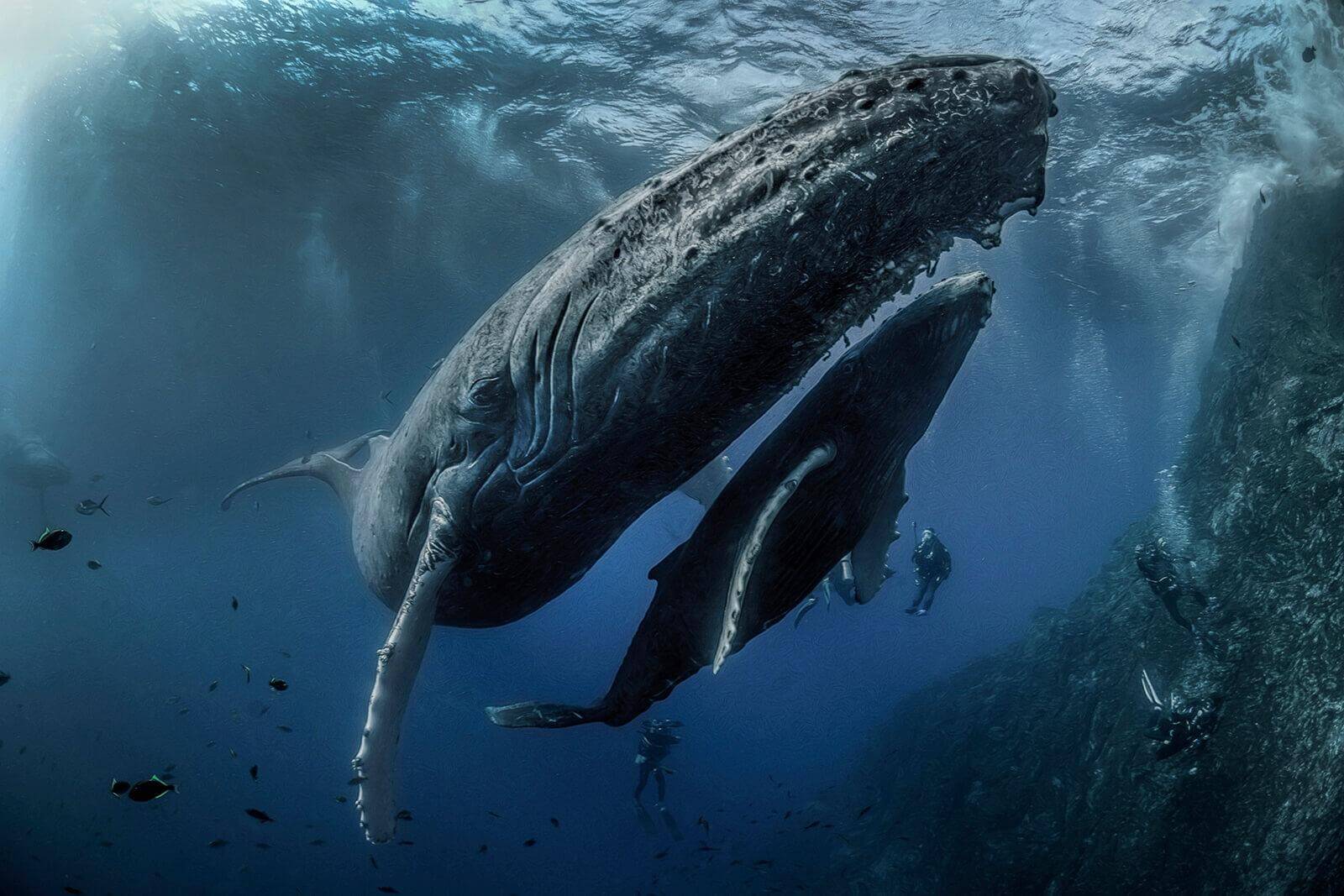 On day one we had a mother humpback with its baby and an escort that just hung out at Roca Partida. We spent a day and a half bonding with the family, especially the baby who would constantly swim up to all the divers, checking us out. The second day we were stepping back onto the boat when two orcas came in and separated the baby from the mother. It was an hour-long battle that the humpback lost and we witnessed the entire thing.
Rodney Bursiel
Born in Texas, award-winning photographer Rodney Bursiel learned to scuba dive at the age of 10 and was certified by the age of 16. He as dived all over the world – from being in the water with great whites in Guadalupe, humpbacks in Tonga, and hammerheads in the Bahamas. Aside from his underwater achievements, he's also written a screenplay, played basketball with Kevin Costner, had a pyjama party with Angelina Jolie and loves to read Christopher Moore books.
See more of Rodney's work and more on Instagram
Do also check out 10 Underwater Freediving Pictures by Lia Barrett