Sitting within a private marine preserve in the heart of the Coral Triangle, far from development and crowds, Wakatobi Resort's pristine dive sites are bursting at the seams with life.
With more than 50 dive sites to choose from, including numerous options for snorkellers and tech divers, Wakatobi is unsurprisingly one of the most popular dive destinations in the world.
Whether you want to spend the day enjoying long multi-level profiles on dramatic walls and thriving coral reefs, search for macro treasures, or hang out with sea turtles in the shallows, Wakatobi is an excellent choice for your next dive adventure.
Here are my top 10 dive sites to discover while you're there.
Roma
Perhaps the best-known dive site at Wakatobi, Roma's pinnacle rises from the depths to within 2 meters of the surface and is covered in the most astounding assortment of corals.
The fringing ring of potato coral around the crest gives the dive site its name, thanks to its resemblance to the Colosseum in Rome.
A unique rose-shaped turbinaria coral steals the show; stretching across more than 6 meters of the dive site.
The upper part of the pinnacle is covered in clouds of anemones and clownfish, and there is plenty more marine life to discover while admiring the striking corals on display.
Depth: 0 – 25m
Skill: Beginner
House Reef
It's rare to hear anyone say a house reef offers exceptional diving, yet Wakatobi's House Reef is known as one of the best shore dives in the world.
Take just a few short steps from your luxurious Wakatobi bungalow and you'll be immersed in a world of healthy seagrass beds and a reef busy with life, all leading to a drop-off just 73 meters from the shoreline.
Drifting along the outer edge of the site, you can watch schools of fish swirling under the jetty, search for macro life, of which there is plenty, or watch sea turtles grazing just inshore on the seagrass.
Being shallow, the House Reef is well lit by the sunlight overhead, making it ideal for photography and a snorkeller's haven.
Depth: 0 – 40m
Skill: Intermediate to advanced, depending on currents
The Zoo
The Zoo is a patch reef close to the resort just beyond the site Turkey Beach. Named for the plethora of critters founds here it is also a favourite for night dives.
As the sun sinks further below the horizon, hunting cuttlefish and lionfish appear from the darkness and your dive light will reveal bobtail squid and octopus out hunting the dark.
Dive the Zoo during daylight and you'll be surrounded by tiny reef fish – they are absolutely everywhere.
One of the more unique critters found at The Zoo among mushroom coral are the mushroom pipefish, an unusual tiny white pipefish resembling an underwater python.
Peer more closely into the corals and you'll spot frogfish, ghost pipefish and bright pink hairy squat lobsters as well.
Depth: 0 – 30m
Skill: Beginner
Table Coral City
Table Coral City is a great site to see extensive branching and table corals, especially on the upper slopes where this seamount rises to the shallow waters.
The crest is covered in huge corals and the sides of the pinnacle have abundant sponges and gorgonians.
A large basin of cabbage coral along one side of the seamount and patches of vivid soft corals make great photography subjects.
Wherever you look, there is an array of reef fish hovering above the corals and numerous schooling fish patrolling on the edge of blue water.
Depth: 0 – 30m
Skill: Beginner
Blade
Blade is the most distant site visited by the resort's day boats, and the rewards are well worth the journey at this dramatic dive site.
Blade consists of a row of elongated parallel seamounts that rise up dramatically from a deeper ridge.
These striking seamounts run for more than 200 meters and yet are never wider than 7 meters across. Seen from the side, they resemble the serrated blade of a giant knife.
If you drift close to the surface you can view both sides of this formation together, admiring giant sponges and sea fans up to 3 meters across.
There are numerous crevices and caverns to explore, some extending through the pinnacle, and the site is entirely covered in corals.
Depth: 3 – 55m
Skill: Intermediate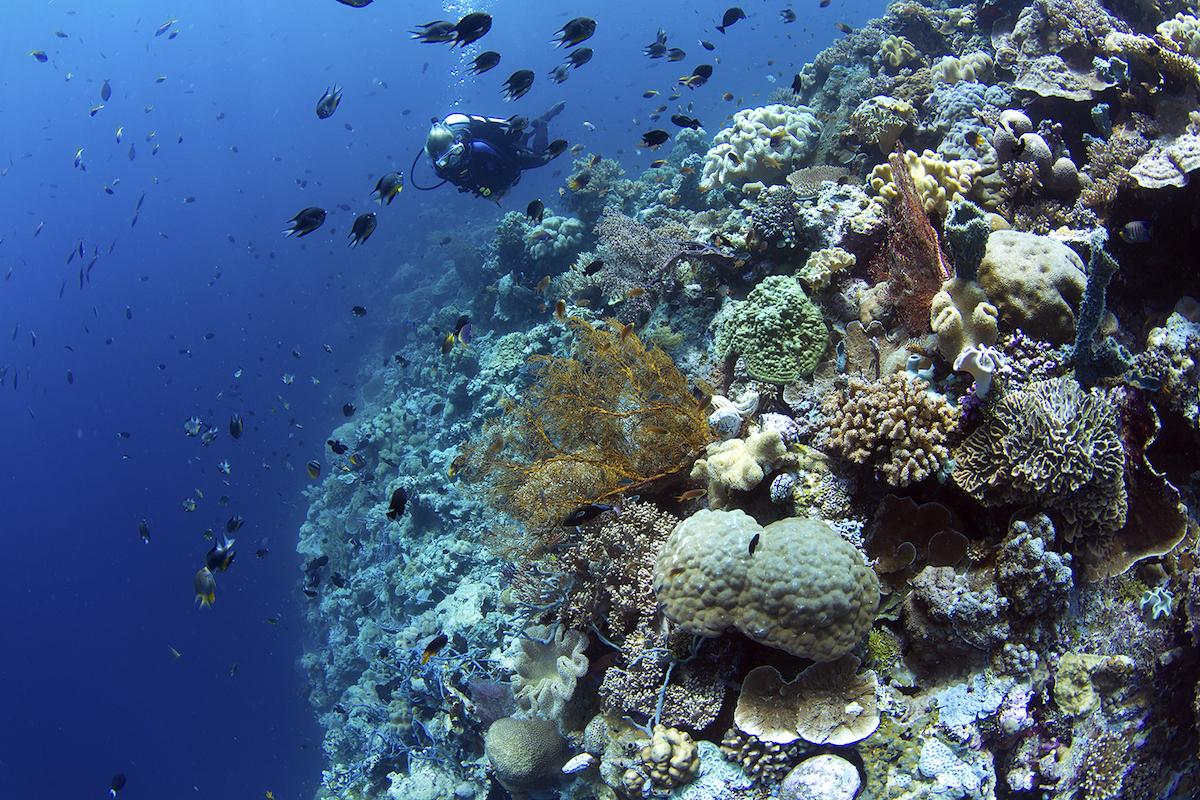 Teluk Maya
One of the most diverse sites at Wakatobi Resort, Teluk Maya is a great dive site that delivers an intriguing mixture of environments all close together.
You can enjoy shallow coral formations around a sandy bay with patches of seagrass, or visit a nearby wall with steep overhangs that shelter macro life and black corals.
There are large schools of resident batfish in the bay and visiting cuttlefish are known to mate and nest there.
Make sure you look closely to find the solar-powered nudibranch. This large invertebrate is a prized find amongst divers.
The Lembeh Seadragon, a fairly recently discovered species, can be seen amongst the corals at Teluk Maya. Ask your dive guide, he'll know where to find this rare site.
Depth: 0 – 60m
Skill: Beginner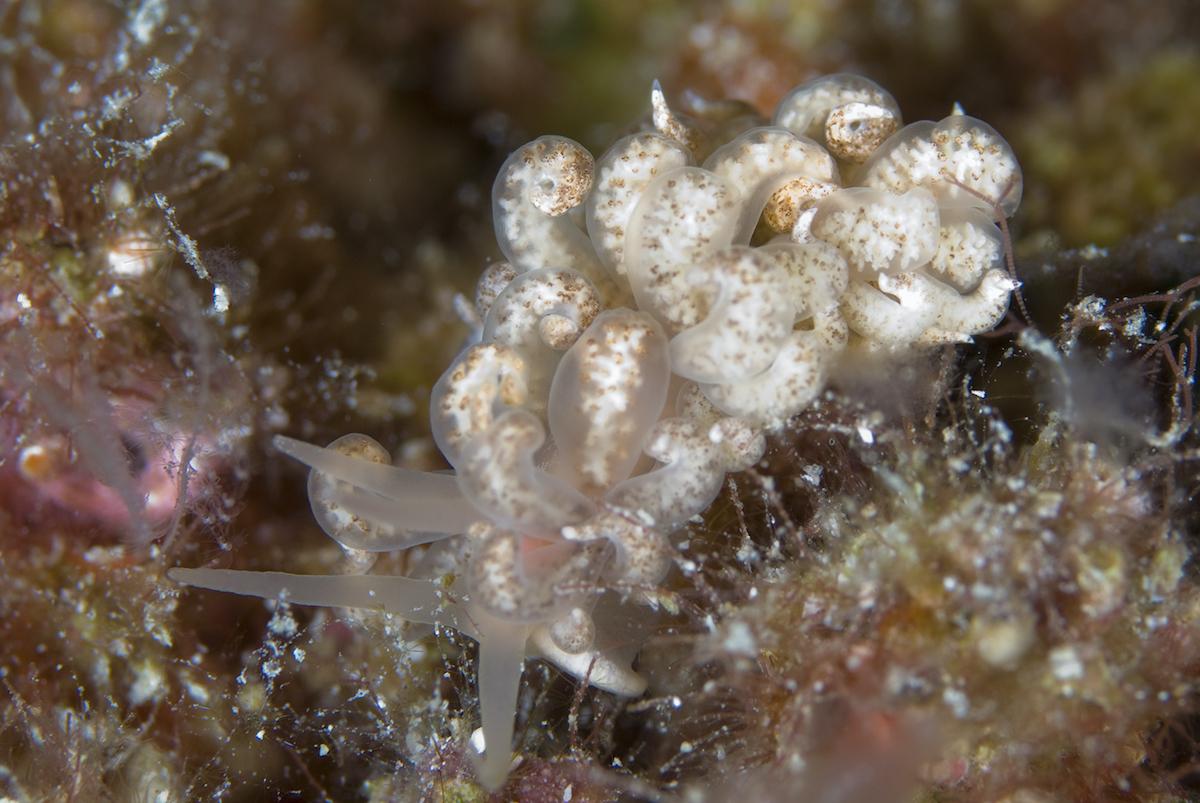 Cornucopia
If you love critters and colour, the Great Wall of Cornucopia is a real Wakatobi dive highlight.
With a higher than average critter counter and a dramatic wall swathed in bright soft corals, there is plenty to keep you occupied.
Stay in the shallow for sea fans and sunlight or go deeper to discover larger gorgonians, sponges and black coral groves.
The undercuts on the wall host diverse macro life and a special signature resident; Randal's shrimp goby.
Unlike other shrimp goby, which inhabit sandy bottoms, Randal's prefer the crevices of Cornucopia.
Depth: 0 – 55m
Skill: Advanced
Turkey Beach
It's not all about diving at Wakatobi Resort, as snorkellers are also very well cared for at Wakatobi snorkelling sites such as Turkey Beach.
This ever-popular site has a resident population of sea turtles, often found gliding along the edge of the drop-off.
In addition to these charming turtles, there is also a variety of reef fish, eagle rays and bumphead parrotfish.
Divers enjoy Turkey Beach, but with sea turtles patrolling the shallows you might choose to just grab a snorkel and drift along to your heart's content.
Depth: 0 – 40m
Skill: Beginner to advanced, depending on currents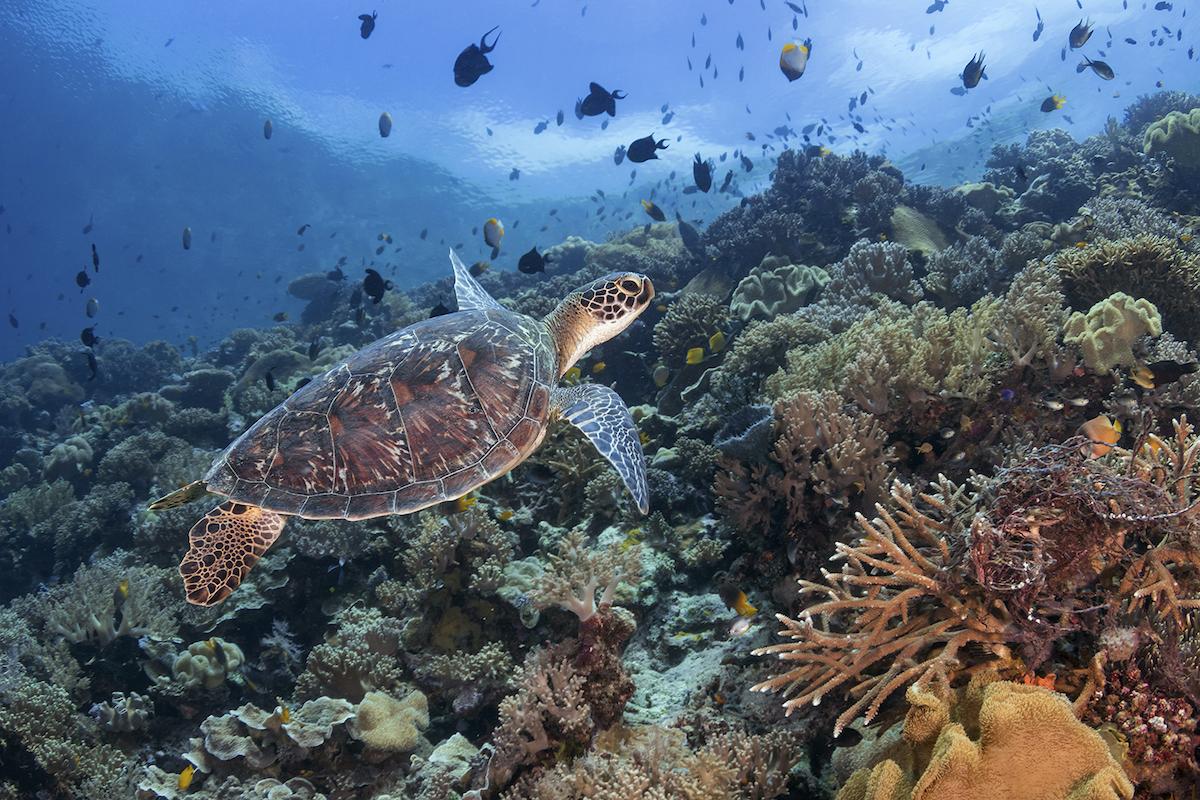 Lorenzo's Delight
Another favourite amongst guests, Lorenzo's Delight has extraordinary coral life and is ideal for mixed groups of divers and snorkelers who want to explore together.
Gentle slopes are covered with healthy colonies of whip corals, sea fans and barrel sponges and there are numerous overhangs dotted with nudibranchs.
Schools of sweetlips, unicornfish and black snappers patrol the reefs and you can also see larger pelagics, such as tuna, in the blue.
Depth: 0 – 50m
Skill: Intermediate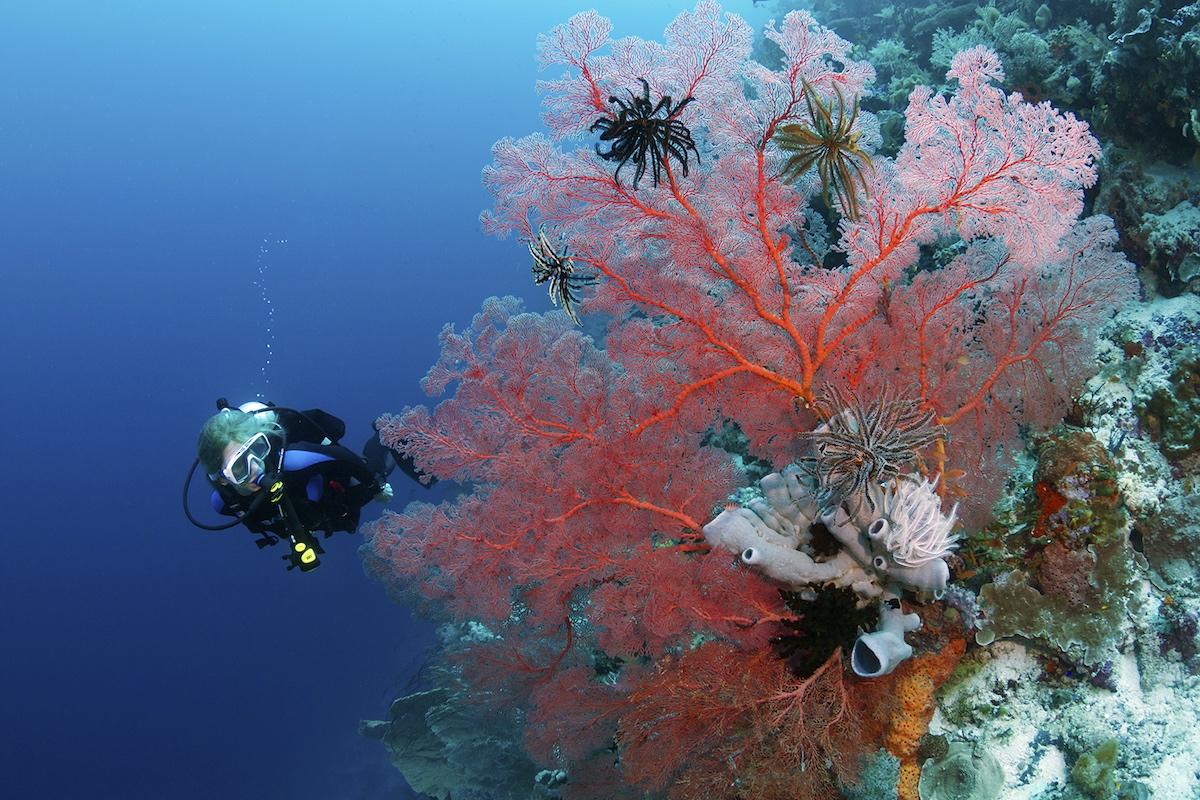 Treasure Chest
You won't find this special dive site listed on dive maps but Wakatobi Resort's guides know exactly where to go for this hidden gem.
Beyond the northwestern edge of the House Reef, a trio of seamounts rise from a deeper ridge, including well-known Table Coral City and Waiti Ridge seamounts.
But the third seamount is more mysterious. This is the Treasure Chest.
Just ten minutes by boat from the resort, it has minimal currents and an impressive array of life.
Schools of fusiliers, black snapper and groups of bumphead parrotfish populate the seamount eastern face, along with sea turtles and barracudas.
The sandy bottom supports colonies of hundreds of garden eels and the western face is one of the best places at Wakatobi to find frogfish.
It's a good job the guides know where to go, as this dive site is a much-loved feature of Wakatobi Resort life.
Depth: 3-30M
Skill: Beginner