Red Sea aficionado Mark Evans has dived the length and breadth of Egypt over the past 20-odd years, and here he showcases 10 of the must dive sites / areas
Photographs by Mark Evans
The Egyptian Red Sea is a hotspot for European divers for several reasons. One, while only a five-hour flight away, it has a great year-round climate. Two, it boasts some of the best diving in the world. Three, it represents exceptionally good value for money, both land-based trips and liveaboards.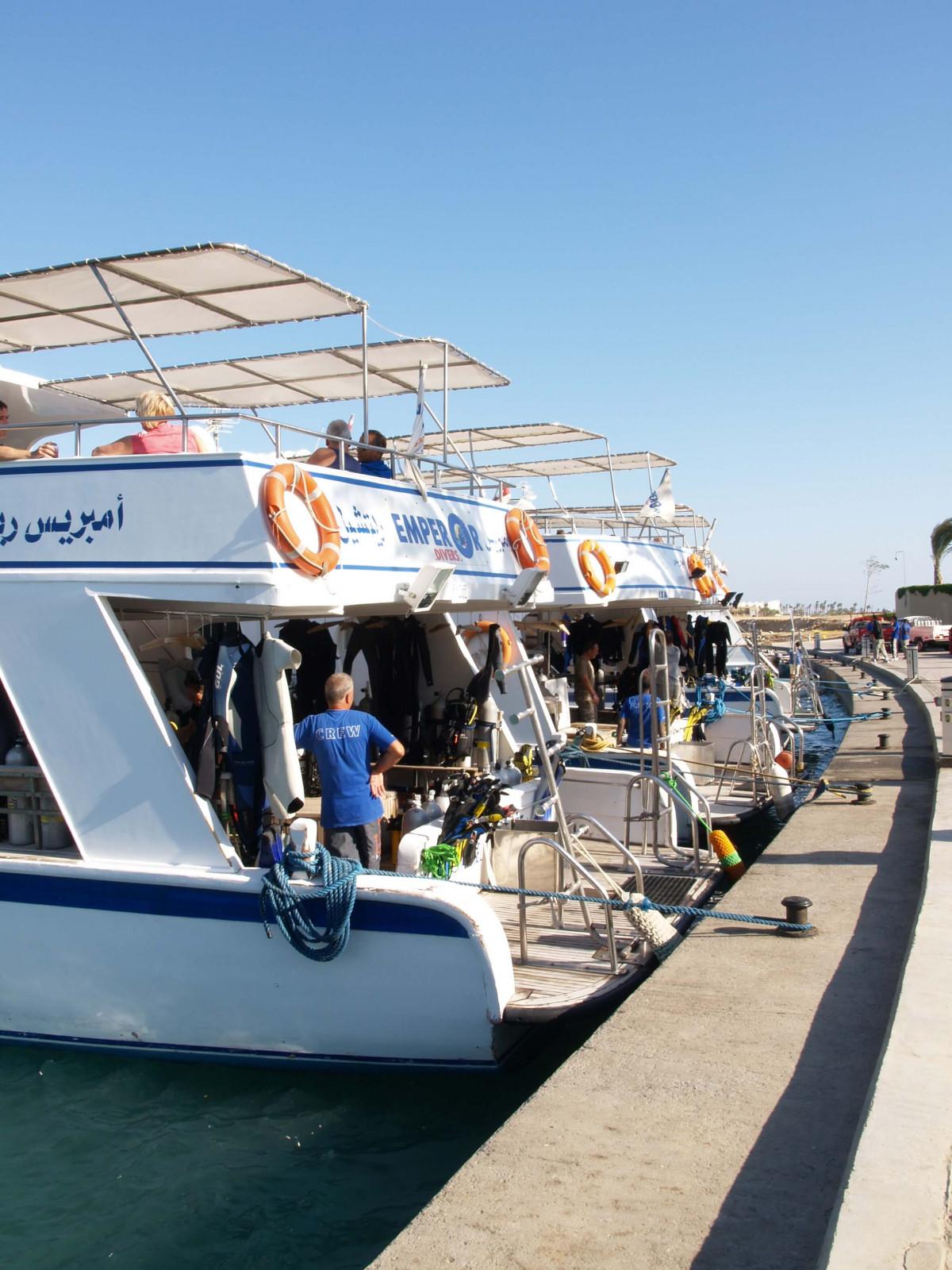 There are resorts and marinas scattered throughout Egypt, from Sharm el Sheikh and Dahab on the Sinai Peninsula, to El Gouna, Hurghada, Safaga, El Quseir and Marsa Alam. Dayboats and liveaboards can deliver you to fantastic reefs, exhilarating drift dives, awesome shipwrecks and mind-blowing walls, all smothered in colourful coral growth and myriad species of marine life. Here we showcase 10 Dive hotspots to add to your bucket list.
1. SS Thistlegorm Wreck Dive
It would be hard to write about the best dive sites or areas in the Red Sea without mentioning the SS Thistlegorm Wreck Dive. Sunk by German bombers in October 1941, this veritable underwater museum can vie for the title of 'world's best shipwreck' with any rival from around the world, thanks to its cargo holds being chock-full of Allied military supplies, including motorcycles, Bren carriers, aircraft wings, trucks, trailers, rubber boots, Lee Enfield rifles, and ammunition of all shapes and sizes. Measuring over 128 metres in length and lying mostly intact and upright in 30-32m, it has suffered over the years from some careless mooring and pilfering divers, but it is still a force to be reckoned with.
2. Sha'ab Abu Nuhas
Sha'ab Abu Nuhas is an unassuming reef which would probably not even merit a mention on any diver's hit-list if it wasn't for the fact that it lies close to the major shipping lane to the Suez Canal, and thus it has claimed more than its fair share of 'victims' over the years.
Giannis D – Of all the wrecks on Abu Nuhas, the Japanese-built, Greek-owned freighter Giannis D is by far the most-popular. The ship was carrying a cargo of lumber and hit the reef in 1983 going at full speed – a fact made obvious when you see the twisted prop, which mangled itself as it ground into the coral – and now it is split into three distinct sections
The midships is smashed beyond all recognition, and the bow, which lies on its port side, is an impressive size and the mast is always surrounded by reef fish. However, it is the stern section which really makes this wreck special. It is fully intact from just before the rear superstructure, which means if you are appropriately trained, you can penetrate deep into the engine room, crew's quarters and bridge.
Carnatic – While the other three wrecks all went down in the 70s or 80s, the Carnatic is far, far older. She was a sleek 90-metre steam-and-sail-powered passenger and mail ship which hit the reef in 1869, eventually sinking and taking some five passengers and 26 crew down with her.
The Carnatic now lies on her port side in 26m. Coral growth is profuse because she has been down almost 150 years, and she is almost part of the reef now. Much of the wooden decking has fallen away, revealing the holds and the four-cylinder steam engine and boilers.
Chrisoula K/Marcus – The third-most-visited wreck on Sha'ab Abu Nuhas is the Marcus, which is sometimes known as the Chrisoula K. Regardless of its true name, what is known without a doubt is that this was another Greek-owned freighter which ran aground and sank in 1981 while carrying a vast cargo of Italian floor tiles, which gives the wreck its nickname 'tile wreck'.
Kimon M – The fourth wreck on Abu Nuhas is probably the most-infrequently visited, which is a shame, as it is still a great dive. This German-built freighter was carrying 4,500-tons of lentils – hence its nickname, the 'lentil wreck' – when it drove hard onto the reef at full speed in 1978, destroying the bow section. It stayed on the reef top, before the weather conditions eventually took their toll and it slid off the reef into 30-32m of water.
3. The Brothers Islands
The Brothers Islands – Big Brother and Small Brother – are located some 60 miles offshore from the Egyptian mainland, and are essentially two gigantic pinnacles rising out of the depths. Swept by sometimes fierce currents, they are alive with soft coral growth, and a hotspot for sharks, particularly grey reef, thresher, oceanic whitetip and hammerhead. Big Brother also boasts two shipwrecks, the Numidia and the Aida II, which perch impossibly upright embedded into the sheer reef wall. The Numidia, in particular, is worthy of a couple of dives alone to give you the time to savour the sight of a massive ship smothered in soft coral growth disappearing down the wall to well beyond recreational diving depths.
4. Daedalous
This massive circular reef, like the Brothers, rises up from abyssal depths in the middle of the Red Sea and is swept by occasionally very strong currents. It doesn't have the vivid colours of the two siblings, but there are some giant hard coral formations, and the reef is renowned for shoals of scalloped hammerheads cruising off its sheer walls, along with tuna and trevally, and occasional visits from manta rays, silky sharks, thresher sharks and oceanic whitetip sharks.
5. Salem Express Dive Site
The Salem Express is a tragic dive site, a 100-metre-long roll-on/roll-off ferry that was returning to the Egyptian port of Safaga with hundreds of pilgrims coming from Jeddah in Saudi Arabia when it collided with the Hyndman Reefs in the early hours of 17 December 1991. The ship was badly damaged, quickly took on water and sank within minutes, with enormous loss of life.
Now lying on its starboard side in 29m, the Salem Express is slowly being colonised by marine life and due to its sheer size, makes an impressive, if somewhat eerie, dive, but there are still many reminders of the tragedy that occurred on that cold winter night and so divers are asked to treat the wreck with respect and not penetrate into the interior.
6. Rocky Island and Zabargad
Rocky Island and nearby Zabargad are often included in offshore marine park itineraries alongside the Brothers and Daedalous. Again, they both lie far out in the Red Sea, but while Rocky is reminiscent of Small Brother – being a desolate chunk of rock poking out of the sea and surrounded by deep, current-ripped waters – Zabargad is a full-blown island, punctuated by turquoise bays, sandy beaches and an impressive 235 metre hill at its centre. Zabargad means 'topaz' in Arabic, and you can still find evidence of the island community that mined the semi-precious stones here. As well as coral reefs and walls, there is the wreck of a USSR surveillance ship that sank in the 1970s and now lies upright in just 24m.
7. Elphinstone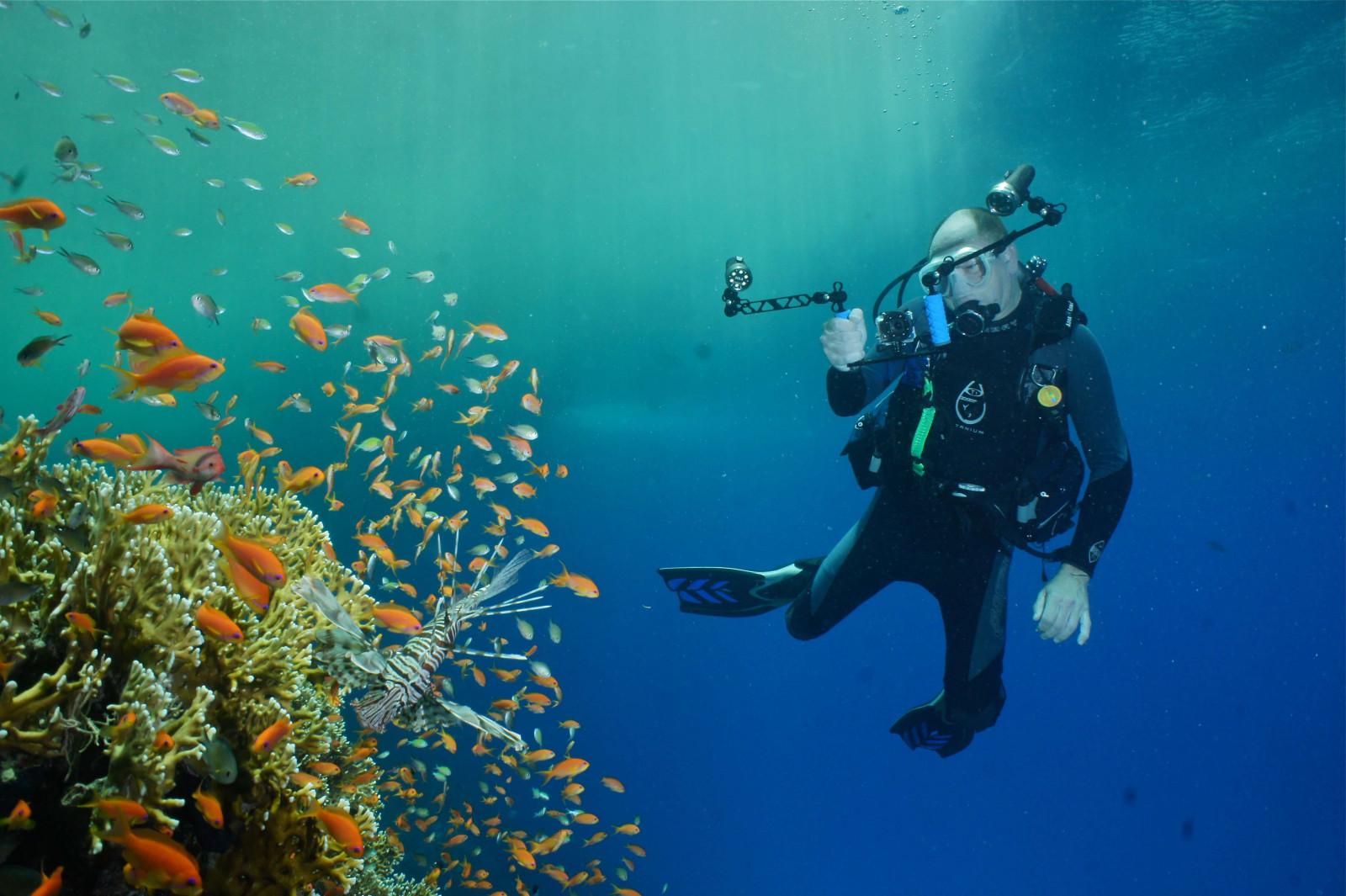 This torpedo-shaped, current-swept reef lies a few miles offshore from the southern Egyptian mainland, and was a favoured haunt of liveaboards for many years, mainly down to the regular sightings of oceanic whitetip sharks at the right time of year, but it is now also visited by large RIBs from the shore-based resorts. The oceanics still show up, and occasionally you see dolphins and other sharks, but it is not the adrenaline rush it used to be, though it is still well worth a visit.
8. Fury Shoals Dive Site
Fury Shoals is a collection of some 20 or more reefs spread over a 30km stretch, and sites such as Sha'ab Claudio and Sha'ab Maksur, which benefit from prodigious coral growth, sheer walls, shallow reefs, plenty of marine life and occasional screaming drifts, have ensured that this area features heavily on Deep South liveaboard itineraries. The reefs are also visited from some of the land-based operations these days.
9. St John's
Along with Fury Shoals, St John's has become a regular fixture on Deep South liveaboard safaris, and is often referred to as having the healthiest coral reefs in the whole of Egypt. Whether that claim holds is up for debate, however there is no denying that the corals are extremely colourful and vibrant, and they are home to a multitude of reef fish, which in turn can bring in the predators from the blue. A famous site in this area are the caves, which comprise a network of tunnels and swim-throughs, and are lit up in an ethereal manner by sunlight shining through holes and cracks above.
10. Abu Dabbab Diving
This small bay near Marsa Alam would probably be better known for its glorious sandy beach than as a fantastic dive site if it wasn't for the fact that it is a regular haunt of several endangered dugongs, large sea cows which forage around on the bottom for food. The seagrass seabed also attracts very large turtles, which can also be found lounging around, often with massive remoras in tow. The site is so shallow that snorkellers can also enjoy seeing the dugongs and turtles.