Actually whale sharks are not whales but they are the world's biggest fish
2. Whale sharks have lifespan that is estimated to be up to 100 years!
3. They swim very slowly, cruising about 3 mph (5 kph)
4. Their average weight is about 20.6 tons
5. They reach sexual maturity at age 30
6. They have thick skin, up to 4 inches (10 cm) thick
7. Their diet is mainly made up of plankton, krill, small fish, shrimp, larvae and other small microorganisms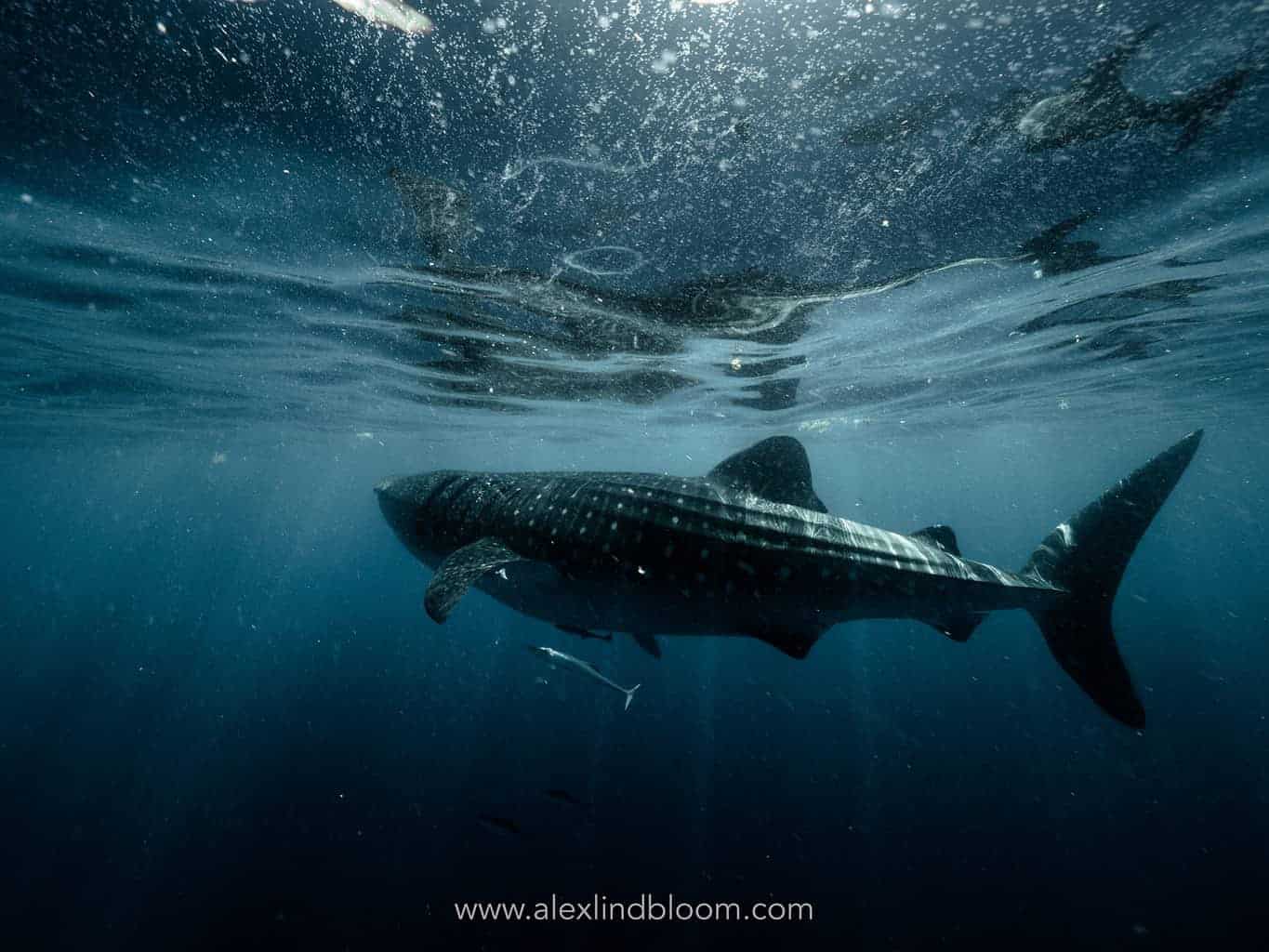 8. Whale sharks pose no risk to humans
9. They love travelling – they migrate mostly of their life in search of food
10. Female whale sharks are larger than males
WHALE SHARK SAFARI
Pro Dive International offers the unforgettable experience of swimming with the biggest fish in the ocean, in Mexico.  Whale Sharks can be encountered between June and mid-September. The world´s largest aggregation of Whale Sharks happens in Isla Mujeres, in Mexico. It´s the perfect opportunity to experience this incredible adventure with Pro Dive International. The encounter is guaranteed.
Pro Dive International has been organizing this exciting Whale Shark Safari for more than 10 years, and has been awarded the prestigious NATIONAL GEOGRAPHIC AWARD and GREEN STAR AWARD for their commitment to conservation and the aquatic environment. Considered the premier service provider, Pro Dive Mexico supports The Whale Shark Project focusing on the protection of these magnificent animals.
If you are looking for great summer deal, check 2-weeks vacations in Mexico with Whale Shark sightseeing included here!
Pro Dive International
Renowned for excellent quality in providing first-class adventures, including diving in the CENOTES, with BULL SHARKS, at wrecks and famous walls at COZUMEL, SAONA and CATALINA islands, as well as safaris with WHALE SHARKS, SAILFISH, HUMPBACK WHALES and SHARKS and CROCODILES in CUBA! Pro Dive International, founded in 2003, is the official onsite watersports service provider for several 4-5* RESORTS along the RIVIERA MAYA & COZUMEL/ MEXICO, and in the DOMINICAN REPUBLIC.
For more information, visit Pro Dive International's website: www.prodiveinternational.com, or inquire by email at: info@prodiveinternational.com